MetLife's latest U.S. Employee Benefit Trends Study shows the impact of COVID-19 on employee stress
June 23rd, 2020 by Sarah Buckle
Reading Time:
2
minutes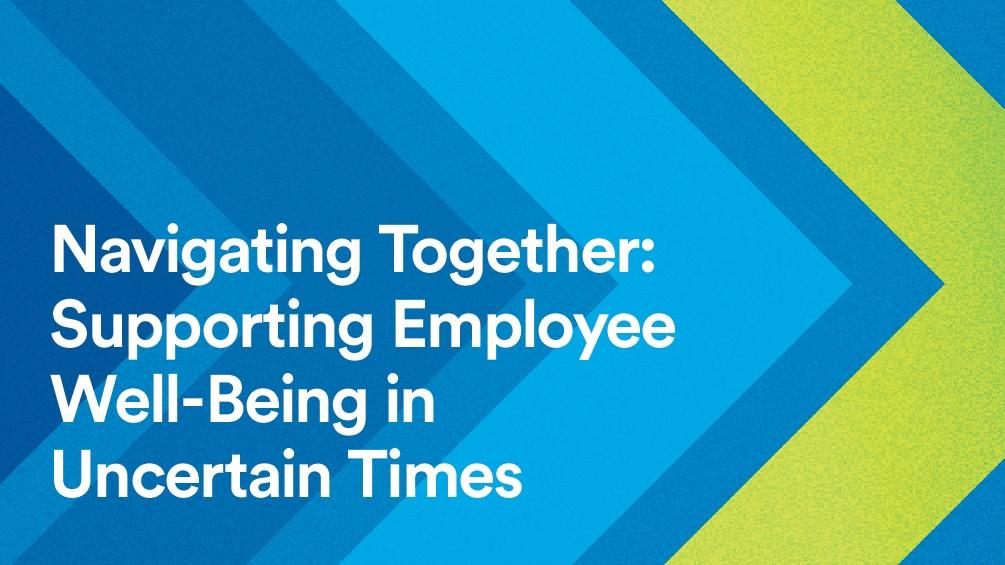 Rainmakers CSI advised MetLife for their 18th annual U.S. Employee Benefit Trends Study to understand how employees are managing work-life stress during COVID-19 and how the right employer support can make all the difference.
Half (52 percent) of U.S. employees cite financial health as their biggest concern in the wake of the pandemic – ahead of physical or mental health – according to our research with over 5000 full-time US employees.
MetLife's research, which Rainmakers CSI facilitated, was carried out in waves before and during COVID-19. The results show that the virus is having a direct impact on employees' financial well-being, with three in 10 (29 percent) now earning less as a result of the virus. Nearly four in 10 (38 percent) say their employment status has been directly impacted by the pandemic, and an additional 36 percent expect to be impacted in the future. Unsurprisingly, our results also show there is more of an impact on those earning less than $50,000.
The first two studies were conducted in August and September 2019 (pre-COVID-19) and the third in early April 2020, during the start of the pandemic. Comparing the pre-COVID-19 data with that from April 2020 shows how employee attitudes towards employers have changed in response to the virus. Employees are now more likely to believe that their employers are responsible for addressing their health and well-being (73 percent pre-COVID-19 versus 80 percent during COVID-19) and they are also now more likely to think their employer is responsible for their financial well-being (40 percent pre-COVID-19 versus 47 percent during COVID-19).
Employer-offered benefits and programmes are seen as a crucial way to ease stress and improve well-being both now and in the future. Forty-one percent of employees feel their employer is not currently offering benefits or programs that help support or improve their well-being, while 77 percent say there are benefits or programs that, if offered by their employer, would ease their stress and improve their well-being.
MetLife concluded from the study that employers should consider a holistic approach to overall well-being, integrating a selection of benefits or programs to take care of people. Being offered flexible work hours is cited as the top action employers can take to help alleviate their employees' stress and increase their well-being. Mental wellness programs (such as an Employee Assistance Program), life insurance, and insurance benefits that offer lump sum or cash payments, were also cited as positive ideas to ease employee stress.
MetLife appointed Rainmakers in 2019 to counsel on and support their flagship U.S study. We are proud to be working with MetLife both to expand the strategic perspectives provided by the U.S. Employee Benefit Trends Study and to nimbly capture in real-time the implications of the difficult circumstances in which we all find ourselves. The study is being widely covered in media across the US, including channels such as Forbes and Bloomberg.
---